Empowering UK financial services providers

through digital transformation and automation consultancy services

Digital automation is currently a primary focus for organisations in every industry sector, with businesses seeking ways to reposition their customer proposition for the 'always-on' economy, improve scalability, reduce cost to serve, and unlock future opportunities and revenue streams through better data analytics.

Transforming your organisation digitally requires strategic investment in the right technologies and partnerships to meet the expectations of your customers, as well as a fundamentally re-engineering how your organisation operates. Customer preferences and purchase behaviours have irreversibly shifted towards digital as the channel of choice, with a clear preference for mobile-first.

This change has put customer centricity at the heart of digital transformation, with businesses adopting an outside-in approach to design thinking and data flows.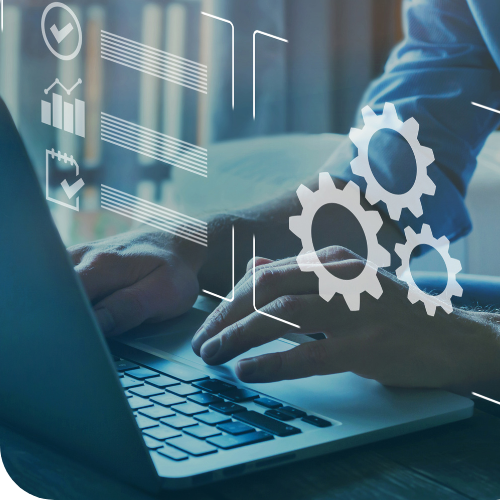 What We Offer:
CBS is well positioned to help you with your digital automation strategy and transformation.
Our digital automation change consulting services are designed to empower your organisation to maximise the advantages of digital technology and automation, guiding you through the risks and benefits of technological change to a successful outcome for your teams, suppliers, customers, and stakeholders.
Here are some examples of key initiatives that we can help you deliver successfully:
From simple proof-of-concept through to transformational vision
Embedding the skills and tooling for digital delivery
Moving to an outcome-focused, agile organisation
Digital channel strategies and routes to market, including mobile-first approach
Driving customer engagement and self-service through seamless customer journeys
Optimising checkout & payment processes
Outside-in process design
Integrating your supply chain
Using AI and XAI to automate decisioning
Cost control and upscaling
Digital identity
Unlocking the potential for insights in your existing data
Optimising your enterprise data model & flows
Analytics, insights, forecasting and scenario planning
Customer loyalty and personalisation
A strategic partnership with CBS Consulting – how we can help you
By partnering with CBS Consulting for your digital automation change needs, you gain access to a team of experienced management consultants and change specialists who can assist you in optimising your technology investment and streamlining your business processes.
Systems integration: our digital change consulting services include new system integration, enabling you to harness the power of data to drive key decision-making processes. CBS works alongside your team to ensure that your existing systems integrate seamlessly with new technologies, whether on-premises or cloud-based.


Development methods: CBS also offer a range of development methods to suit your business model, including agile software development, DevOps, and continuous integration and deployment, giving your team the power to rapidly develop and deploy new digital capabilities and capacities. Our team can help you identify the most appropriate and successful approaches for your business objectives, crafting a bespoke solution that is tailored specifically to the needs of your organisation and its customers.


Delivery models: our service delivery model is built from the ground up around the needs of your business and stakeholders, so we are happy to provide on premises, cloud-based, or hybrid delivery models to suit your project needs. We'll help you select the optimal model for your organisation, taking into consideration your infrastructure, timescale, budget, risk profile, security, and compliance requirements.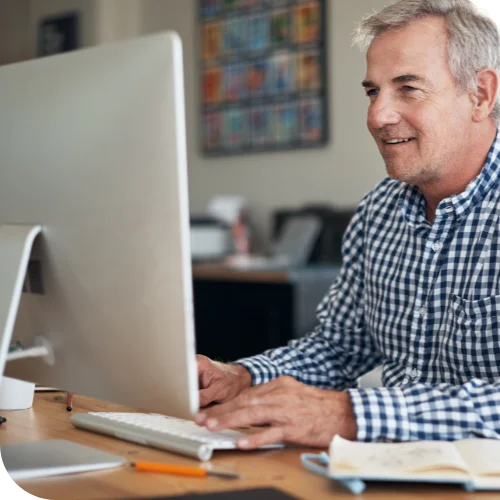 Potential benefits to your business
Integrating new digital technologies and systems into your business operations has the potential to significantly enhance operational efficiency and profit margins, yielding several strategic benefits:
Cost reduction through efficiency gains

Increased revenues due to improved customer experiences and new market opportunities

Improved operational efficiency and productivity through automation
Enhanced business agility through the adoption of new technologies and processes
Better compliance through more robust risk management processes
Why choose us?
CBS Consulting has a strong track record of delivering successful digital automation integration initiatives. Our tailored change management and digital integration services are customised to the needs of your business, enabling you to drive efficiency, improve customer experiences and outcomes, increase revenue, and make your business more scalable.
Leverage emerging digital technologies and methodologies to drive competitiveness and efficiency.
Deliver operational excellence and optimise business processes.
Enhance customer engagement and loyalty.
Maximise profitability and revenue-generating opportunities.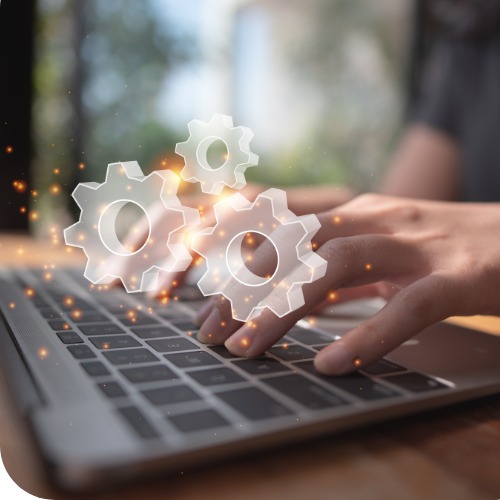 Frequently asked questions: understanding the impact of digital adoption and how a change management specialist can help.
Q)

What is involved with a digital automation change consulting service?
Many businesses are turning to new software and IT technologies to transform and improve their business processes and operations. These include automation tools, robotics, artificial intelligence, machine learning, and advanced data analytics. The goal of any integration is to streamline processes, reduce costs, and ultimately enhance the customer experience. The support of a change consultant can make the implementation process more seamless and straightforward, with a lower risk profile and a faster and cheaper integration with existing systems.
Q)

What does a digital automation change specialist do?
As digital automation change consultants, our primary role is to assist you to implement digital technology and automation solutions to successfully improve and streamline your business operations. A big part of this is to evaluate potential areas for improvement, assess potential risks, and develop a roadmap for implementing these changes in a way that minimises disruption and maximises outcomes. Part of our role is to conduct an in-depth assessment of your existing processes and systems, identifying inefficiencies and areas for growth, and then recommend and implement the appropriate digital solutions to optimise efficiency, decrease costs, and enhance quality.
Next steps
To discover how CBS Consulting can help enhance your business and deliver tangible results through digital automation technology integrations, please get in touch with our expert team today to schedule an initial consultation. We look forward to hearing from you and working together to achieve and exceed your business goals.
Useful information about specific areas of the change process can be found on the following pages: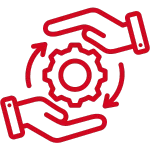 Business & IT Transformation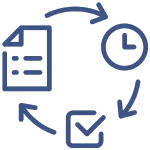 Project, Programme, And Portfolio Delivery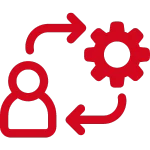 Business Change And Readiness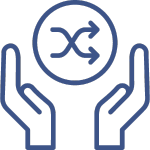 Discuss Your Project Brief With Us
At CBS Consulting, we specialise in delivering exceptional services tailored to your specific project brief. We are eager to discuss the following with you:
Project Scope: Share objectives and requirements for a clear understanding.
Challenges & Opportunities: Address obstacles and explore potential benefits.
Desired Deliverables: Define project outcomes to align expertise and goals.
Timeline & Resources: Establish realistic schedule and allocate necessary resources.
Collaboration & Communication: Foster open dialogue for successful project delivery.
Budget Considerations: Work within financial framework for cost-effective solutions.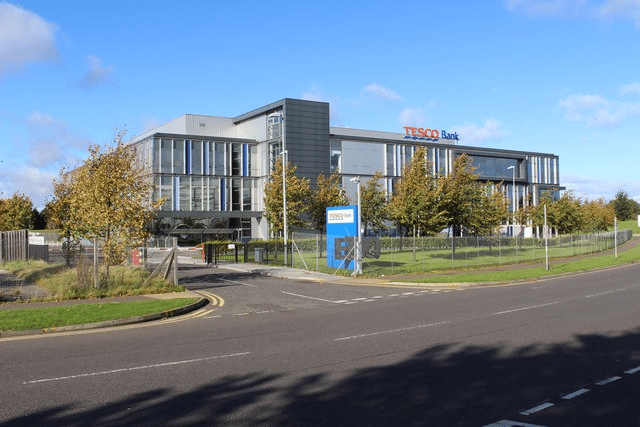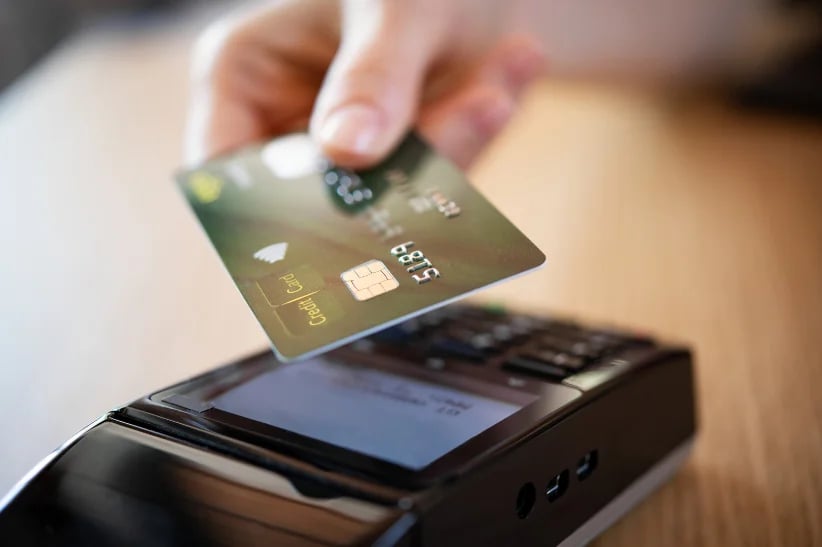 CBS has led some of the largest and most complex integration and separation programmes across multiple sectors since 2006.