What we offer: core services and benefits
Our team of expert management consultants deliver a range of services to help you better manage your finances, mitigate operational risk, and remain compliant with regulations. From legislative and industry changes to financial risk assessments and economic resilience planning, we provide tailor-made solutions to fit the unique needs of your organisation, your sector, and your customers.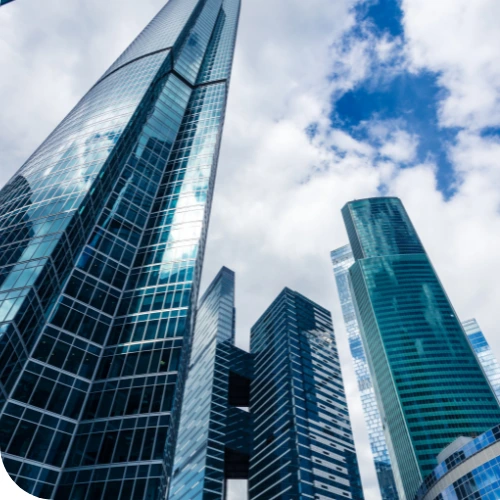 1. Regulatory Change
With extensive experience leading complex regulatory change programmes and providing experienced, specialist consultants to augment your in-house capabilities, we can support you to respond creatively to emerging regulations and implement the systems, processes, and policy changes required to ensure compliance.
Why it's needed
Financial Services Regulators continue to adapt regulations and reporting to deal with changes within the market and the geo-political landscape.
The proposed Financial Services & Markets Bill 2023 seeks to introduce a new regulatory framework extending the regulatory perimeter as regulators respond to the growing ecosystem of firms and actors in financial markets. Alongside the emergence of new business models, the legislation will bring new types of firms into the regulatory perimeter for the first time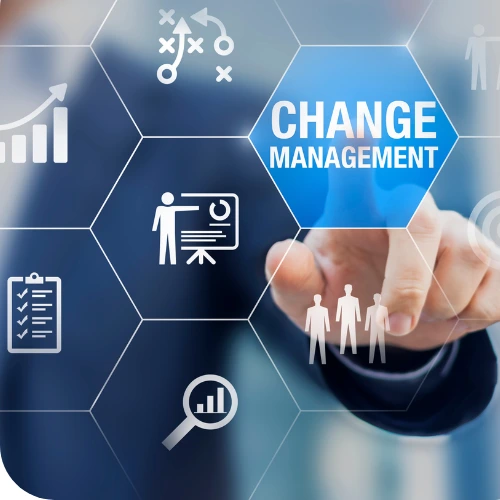 How CBS can help with regulatory change
Help you understand your key compliance requirements and complete a detailed impact assessment to identify the policy, process and governance changes required.
Collaboratively develop a robust and practical plan to implement the changes.

Support embedding the right systems and enabling informed data management decisions.
Provide confidence that your solutions meet regulators' expectations and withstand their serious scrutiny, and that you have the right data in the right form, produced, stored and moved using robust systems, processes and controls.
CBS have successfully delivered a variety of regulatory driven programmes for our customers, ensuring productive cross-functional teams are established to deliver the complex solutions required to comply with key industry regulations.
2. Managing Risk
Supporting financial service providers to establish robust risk management frameworks that enable the proactive identification, active management, and monitoring of enterprise risks.
Why it's needed
As risk management is increasing coming under intense regulatory scrutiny, it is imperative that your organisation's risk appetite, principles, policies, procedures, controls, and reporting are regularly reviewed and updated to ensure that they remain fully in line with regulation, law, corporate governance and industry good practices.
Additionally, as risk report submission to the regulators has been digital for some time and regulatory requirements become more demanding, effective risk management has become more reliant on back-end data collection, data quality and interpretation of data within the firms themselves.
Over time, this will drive organisations towards greater levels of automation and reduce reliance on manual processes in the maintenance and submission of regulatory reports.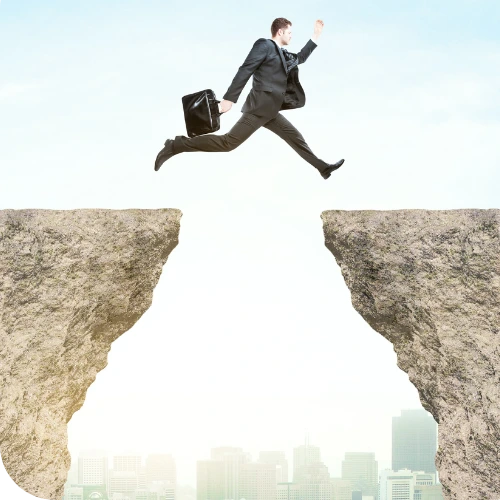 How CBS can help with managing risk
Risk management helps you protect valuable assets, including your financial resources, intellectual property, data, systems, and reputation. By identifying and addressing potential threats, you can minimise the likelihood of financial losses or damage to your property and brand.
Effective risk management helps your organisation adhere to critical regulations, avoiding legal issues and potential fines.

When risks are identified, analysed, and effectively managed, your decision-makers have a clearer understanding of potential outcomes and can make informed choices.
Key stakeholders, including investors, customers, and third -party partners, gain confidence in firms that demonstrate a strong commitment to risk management. This can lead to stronger relationships, increased investment, and improved customer loyalty.
CBS has supported organisations like yours to design and implement effective risk management frameworks and supporting data solutions to deliver a wide range of operational benefits and ensure compliance with regulatory requirements.
3. Financial Change
With extensive experience leading complex changes within finance functions for financial services organisations, we can help you respond to the challenges of complying with financial reporting requirements by defining and implementing the systems, policies, and process changes needed to facilitate compliance, including new accounting systems, reporting solutions, and reconciliations & controls.
Why it's needed
Regulatory reporting requirements change constantly, and the data needed to satisfy them is managed across numerous different systems, making it challenging – and potentially risky – to aggregate.
The complexity of organisational structures can also add to the problem, as it's often unclear who is responsible for reporting different aspects of the business. Multiple reporting requirements compete for resources and often leave firms struggling to keep up. The consequences of failure – financial, reputational, and even personal – are grave.
How CBS can help with financial change
Helping you implement the right systems and data management decisions to navigate complex changes.
Providing confidence that your regulatory reporting meets regulators' expectations and withstands their scrutiny and that you have the right data in the right form, produced, stored and moved using the right systems and processes.

Support satisfying reporting requirements, thereby improving your relationship with regulators and stakeholders.
Help implementing systems that can produce the right data for reporting and can also supply the data to support your decisions.
With a track record of completing many finance change initiatives for our customers, our team can help you deliver enhanced finance, accounting, and reporting capabilities.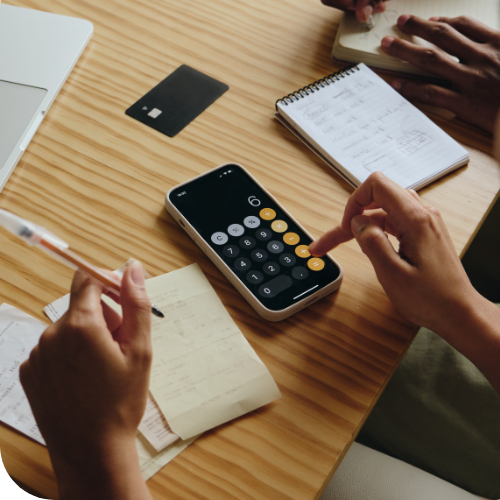 4. Operational excellence & performance improvement
Working with CBS offers the opportunity to significantly improve your operational effectiveness and efficiency, giving you the capabilities to deliver a competitive advantage in your sector.
Why it's needed
Businesses that grasp the opportunity to improve, and embed a continuous improvement culture, will thrive. The cultural aspect has to be driven by the senior leadership within the business and so, in partnership with them, CBS can generate and undertake appropriate improvement activity as well as training your staff in order to build and sustain that improvement culture.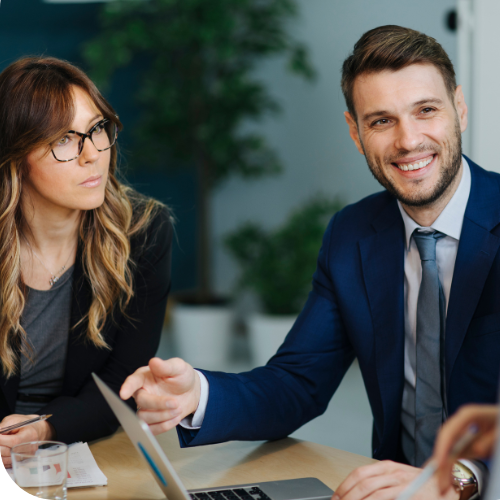 How CBS can help
By focussing on the customer, we help you deliver improved service capability through enhancing operational performance.
By concentrating on eliminating non-value added activity, we can help you reduce costs and improve operational capacity.

Our consultants can also train your staff and coach improvement skills, thereby improving staff engagement levels.
With a proven track record of delivering improvement activity across the UK Financial Services Sector, resulting in benefit realisations running into the millions of pounds in value, our team of qualified lean and 6 Sigma professionals can help you streamline and improve performance at all levels of operation.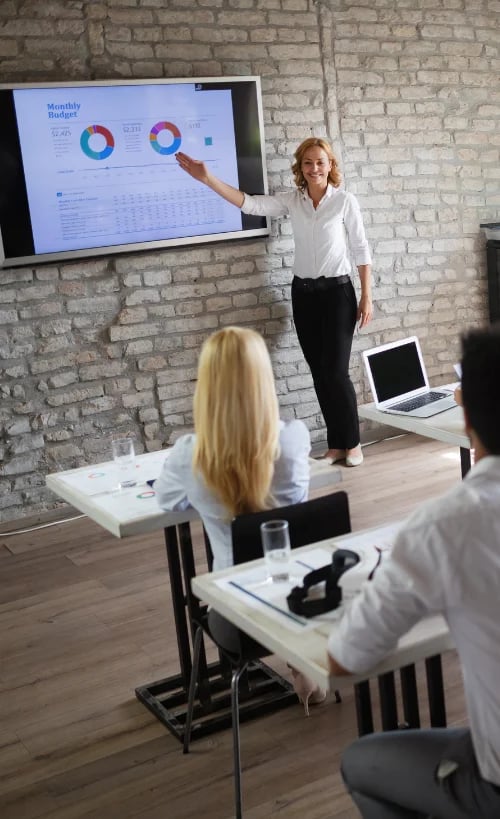 Why choose CBS as your finance, risk, and regulation consultant?
Partnering with an expert consultant with decades of financial sector experience, such as CBS, gives you the expertise and support you need to navigate the convoluted and often rapidly evolving regulatory environment in which the financial services sector operates.
We can help you stay up to date with the latest and upcoming changes in UK and international regulations and standards, predict and manage market risks effectively, and develop financial management best practices and change strategies that support your long-term sustainability and development plans.
Support for long-term strategic planning, forecasting, and data-driven decision making.
Improved risk governance, leading to enhanced business performance and resilience.
Increased agility and efficiency in managing regulatory compliance, facilitating easier change in response to new regulations, and avoiding non-compliance penalties.
Expert advice and support from a team of specialist change consultants who have worked with numerous leading organisations in the UK financial services industry over several decades.
Our team of experienced professionals, including several ex-Big Four consultants, consists of highly skilled problem solvers with a keen eye for detail and a passion for delivering exceptional service. Having experienced the challenges of financial and risk management from both sides of the desk, we understand the numerous hurdles and risks faced by service businesses and are able to suggest innovative solutions to tackle these issues proactively.
Contact Us
To find out more about our change management services and how they can support your business to develop and thrive within a volatile market, please contact CBS Consulting today to arrange an initial assessment of your strategic needs.
Useful information about specific areas of the change process can be found on the following pages: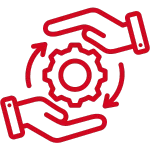 Business & IT Transformation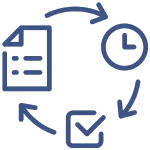 Project, Programme, And Portfolio Delivery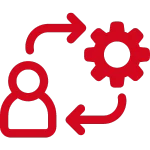 Business Change And Readiness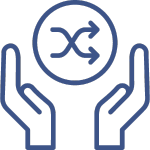 Discuss Your Project Brief With Us
At CBS Consulting, we specialise in delivering exceptional services tailored to your specific project brief. We are eager to discuss the following with you:
Project Scope: Share objectives and requirements for a clear understanding.
Challenges & Opportunities: Address obstacles and explore potential benefits.
Desired Deliverables: Define project outcomes to align expertise and goals.
Timeline & Resources: Establish realistic schedule and allocate necessary resources.
Collaboration & Communication: Foster open dialogue for successful project delivery.
Budget Considerations: Work within financial framework for cost-effective solutions.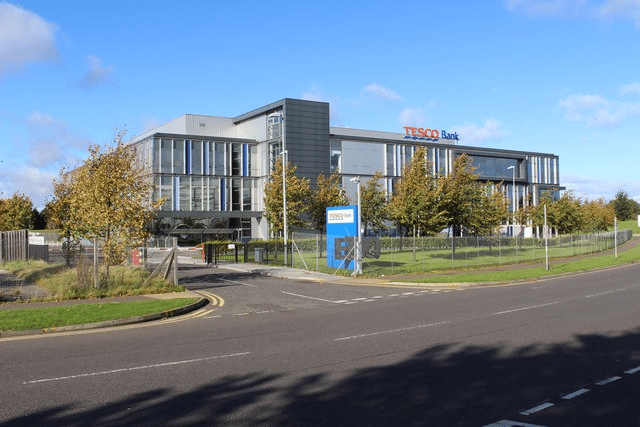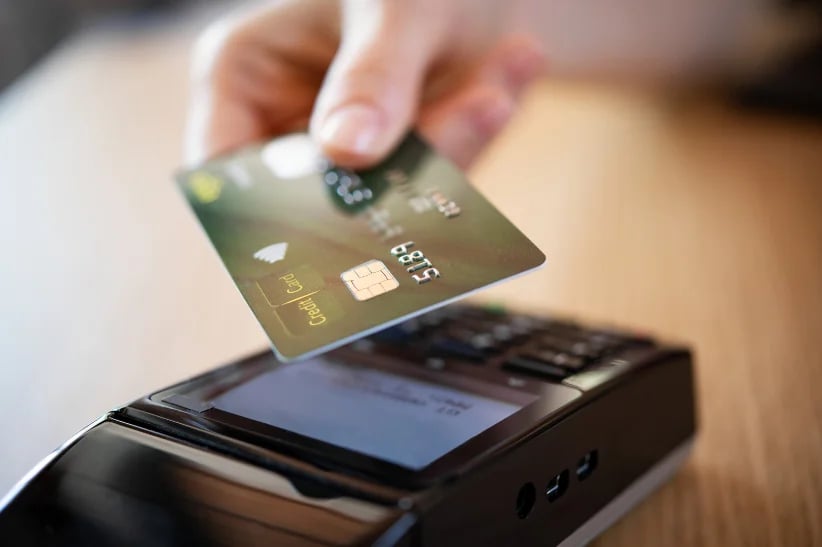 CBS has led some of the largest and most complex integration and separation programmes across multiple sectors since 2006.